---
TSI Adjusters was Established in 2006
---
TSI's initial goals were to create a superior service to efficiently facilitate claims by utilizing the best adjusters and licensed investigators in the business
Since 2006, our staff has met and exceeded all measures of a successful claims adjustment firm. With our corporate office in Saint Petersburg, Florida, we took our hometown values and made them part of our corporate culture. Our strength lies in superb, even family-like bonds with our clients and adjusters. By creating superior relationships built on hard work, commitment and simply being available when needed, we raised the bar for measuring excellence in the claims services industry.
---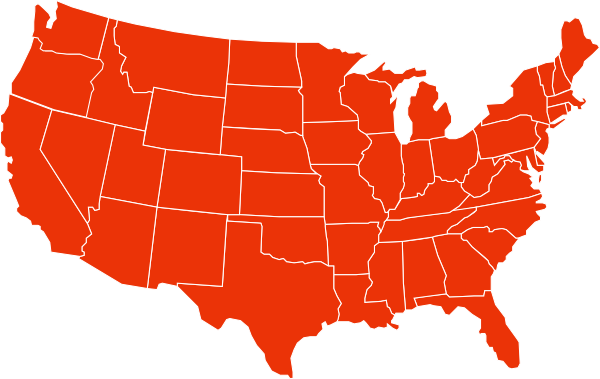 ---
Our Coverage Continues To Grow
---
We are proud that in all 50 states we can successfully service all your adjusting needs.
---
We are always growing and continue to add more states of operation through The United States. As one of the nation's largest independent insurance adjustment firms, we strive to continue growing based on the same reputation, ethics, and operational guidelines that got us to where we are today. If you are outside this coverage area, you can still contact us and we may be able to assist you.
Quick and Accurate Results
---
At TSI, we know insurance is measured through the timeliness in reporting findings.
By completing property inspections as quickly and as detailed as possible, we can ensure an unprecedented speed and accuracy in our work and results. Regardless of what you are looking for, you can count on us to make sure that all service is rendered with the least amount of inconvenience as possible.

We care about your experience being the absolute best it can be and this is why we have a large list of loyal clients. Our team deploys patience and diligence to review each claim or adjustment service as a standard of practice so that we can guarantee the highest quality control. Quick and accurate results are what you should expect to see returned from us, that is our guarantee.
---
Services
We offer a large variety of diverse services to ensure that all your adjustment needs are met, check out a list of some of our services below:
Appraisals
Residential
Field & Desk
Commercial Property
Large Loss\Complex
Litigation
Litigation
Flood
Reinspection
TPA
Auto
Heavy Equipment
Emergency Adjustment Team
Our 24/7 emergency team of insurance adjusters is always on standby for your convenience including:
Director Of Operations
General Adjusters
Examiners
Customer Service
Director of Claims
Field Adjusters
Clerical Specialists
Administrative Assistance